At Miller's Workshop, workwear is our specialty! We're here to provide contractors, laborers, and those who enjoy outdoor activities with the best quality brand name apparel for our eastern Maine weather. When it comes to practical, durable, and comfortable clothing, we've got you covered from head to toe!
WE'RE YOUR CARHARTT HEADQUARTERS IN EASTERN MAINE
Since 1889, Carhartt has been outworking them all! From the early days of making bib overalls for railroad workers to the legendary Carhartt Chore Coat first made in 1917, the standard for quality workwear has been set by Carhartt. At Miller's Workshop, you'll find the best selection of Carhartt workwear in eastern Maine, sold at the lowest possible prices.
We take great pride in offering the basics hardworking people need for comfort and protection on the job. Pants, jeans, t-shirts, hoodies, jackets, vests, and more in all the popular colors and sizes up to 4X and 46-inch waists, with Big & Tall, sizes up to 4XL. You'll also find waterproof, and high visibility wear from Carhartt to protect you from the elements and keep you safe on the job.
For those who wear Carhartt after work, we carry a variety of button-down shirts and plaids, henleys, t-shirts, sweatshirts, flannels, and shorts for warmer weather. Whether you're hanging out at camp on a Maine lake or heading to a concert in Bangor, you'll be in style and comfort in your Carhartt!
WE CARRY CARHARTT FOR HARD-WORKING WOMEN, TOO!
Women in eastern Maine know what hard work is all about. That's why they deserve their own Carhartt workwear. Made to fit women well, they stand up to wear and tear on the job or around the home.
At Miller's, you'll find all the basics in Carhartt for women like pants, jeans, t-shirts, vests, jackets, and seasonal items to keep you appropriately outfitted. No matter what the Maine weather dishes out, we have what you need. Laborers, farmers, gardeners, and do-it-yourselfers gear up in Carhartt for Women to get the job done.
DURABLE DICKIES, A CLASSIC CHOICE

Dickies' workwear has stood for the quality, toughness, and pride that embodies the American worker's spirit since 1922. We bet you know someone who lives in and loves their Dickies! At Miller's Workshop, we offer your favorite Dickies workwear in all the classic colors, with sizes up to a 58-inch waist and 4X shirts.
TIMBERLAND PRO WORKWEAR, MADE NEW ENGLAND TOUGH!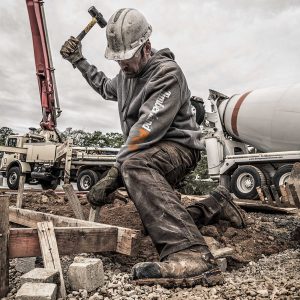 Timberland has been making authentic footwear, apparel, and accessories since 1973, from their humble New England beginnings in Newmarket, New Hampshire, to a company spanning continents, cultures, and ages. Timberland is more than just a brand.
Their approach is to get to know their customers and their work environments to determine which of their needs are not being met by other products. Then, Timberland delivers on its requirements. If the products or technologies don't already exist, Timberland invents them!
In August 2015, Timberland introduced their Timberland Pro line of workwear. It's engineered to deliver maximum comfort, durability, and performance. It's clothing that fits right and wears hard day after day. Innovative and creative, that's Timberland!
We're pleased to now offer a selection of Timberland Pro workwear to our customers, including pants, shirts, sweatshirts, t-shirts, and thermal base layers. On the job, at the game, out hunting, or fishing, Timberland Pro just might become your new favorite brand!
WE'VE GOT YOUR SIZE!
We know hardworking Mainers come in all sizes and shapes. No fear! At Miller's, we've got your size! You'll find big and tall sizes on the racks every day, all the way up to 4XL and 58-inch waists.
WE CAN SPECIAL ORDER!
We work hard to keep as many sizes in stock as possible. At busy times throughout the year, we may run short on some. We're always happy to special order when possible!
If you've seen a particular item elsewhere or online that we don't have in-store, our associates are glad to check on the availability and order it for you. Keeping our customers satisfied and coming back for more is our top priority!
SPECIAL BUYS ARE ALWAYS IN-STORE!
One of the best things about shopping at Miller's Workshop is that you never know what you'll find! Sure, we'll always have a vast selection of Carhartt workwear. However, our buyers are continually searching for special purchases and close-outs on work or casual wear we can pass on to you at significant savings.
That's why it's smart to check in to see what's new at Miller's. These special buys don't usually hang around for long. Be sure to follow us on Facebook to keep up with what's new in our store.
If you live out of town, we're just minutes across the middle bridge from Bangor if you're visiting for a concert or a trip to the casino. We welcome our Canadian neighbors coming in on Route 9 or 1A! We're easy to find, just off Wilson Street in Brewer.