SELLING TO BUSINESSES IS OUR BUSINESS!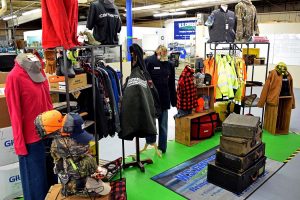 At Miller's Workshop, we want to outfit your business with the proper clothing and footwear. Keep your employees comfortable, warm, safe, and productive on the job. Contact us about setting up an employee purchase program.
Rather than deal with getting sizes and ordering, send your employees to us for a proper fit in-store. Our simple voucher method keeps the process easy, and your employees happy. Large employers can set up a custom online store where employees order directly through our parent company, W.S. Emerson. Just ask, and we will connect you with our corporate sales team for more information.
BRANDING YOUR WORKWEAR IS OUR SPECIALTY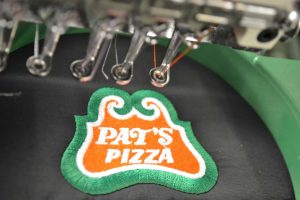 Not only can we outfit your employees, but we can also brand their workwear for a professional appearance. Our store shares space with our parent company, W.S. Emerson, on Acme Road in Brewer. Walk down the corridor to enter the world of branded apparel and other promotional products!
We are the largest screen printing and embroidery company north of Boston with the latest laser applique and digital printing capabilities. We'll help your company project the right image. When customers come to you or your employees are out in the community, get your brand noticed. Your employees quickly become "walking billboards!"
WANT TO LEARN MORE?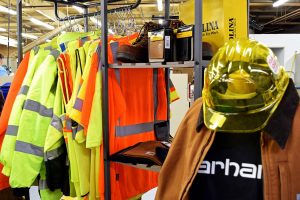 If you're interested in learning more about setting up a corporate or government business account with us, please call 207-989-3410 to speak with a member of our corporate sales team today. We'll work with you to develop a program that meets your needs, requirements, and budget. We'll ensure your employees are adequately uniformed and branded when representing your company.
Each day, we see a steady stream of employees from local eastern Maine companies walk through our doors to be outfitted for their jobs. From head to toe, Miller's Workshop has you covered. From municipal public works crews to large contractors and medical centers, many uniforms you see on workers every day around Bangor, Brewer, and beyond come from Miller's Workshop. We'd love to outfit your employees, too!