At Miller's Workshop, we know you need more than just shirts and pants! That's why we carry all the important accessories to complete your workwear wardrobe. We'll gear you up from head to toe, keep you warm and dry, and make sure you're able to go the extra mile in comfort.
WE STOCK ALL THE PRACTICAL PIECES!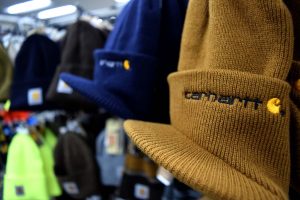 If you're looking for anything from a warm winter hat to socks that wick away moisture to keep your feet dry, you'll find a great selection of workwear accessories at Miller's. We carry an extensive line of Carhartt accessories, along with other well-known, quality brands like Dickies, Wigwam, Farm To Feet, Forester, and more!
Here's a list of the most common items always in stock for you or a quick, practical gift:
Carhartt Socks
Carhartt Knit Caps & Baseball Caps
Carhartt Gloves
Carhartt Belts & Suspenders
Carhartt Wallets & Money Clips
Carhartt Dog Beds, Leashes, & Collars
Dickies Socks
Wigwam Socks
Farm To Feet Socks
Forester Work Gloves
Women's Garden Gloves
Bandanas
Thermal Underwear
Boot Laces & Other Accessories
Felt Boot Liners
Ice Grippers
Stanley Thermos, Travel Mugs, & Coolers
IF YOU DON'T SEE IT HERE, JUST CALL!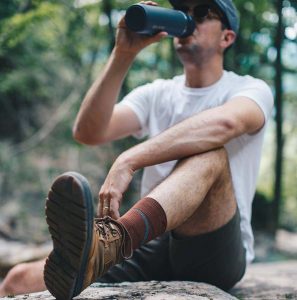 You never know what will hit the shelves at Miller's! Our buyers find some great bargains from time to time. Whether it's a particular Carhartt accessory you just got to have, or you're just curious what we have for winter hats, please contact us to see what's in stock or if we might be able to special order it for you.
Better yet, stop in and see for yourself! We're conveniently located just off Wilson Street in Brewer. We look forward to seeing you!