OUR HISTORY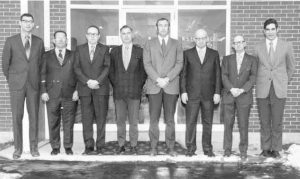 Miller's Workshop has roots that go back nearly 100 years. Our parent company, W.S. Emerson, was founded in 1921 when Walter Emerson opened a wholesale apparel business on Central Street in Bangor. His sales team traveled throughout Maine, selling national and private apparel brands to retailers.
Uncle John Vickery was one of Walter's first employees. John became general manager of W.S. Emerson in 1933. The business grew rapidly. They soon purchased a larger, four-story building on Exchange Street in Bangor.
In 1952, Uncle John Vickery purchased W.S. Emerson after the passing of Walter Emerson. He expanded the business and started his retail stores. As the company grew, a larger warehouse facility was needed.
In 1965, they constructed a new 30,000 square foot facility on Acme Road in Brewer, the Miller's Workshop site today! With this growth, John's brother Winslow Vickery joined the management team. The Vickery brothers developed a corporate culture centered on hard work and family.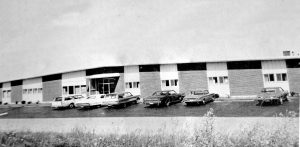 They welcomed the next generation to the business, Winslow's sons, John and Russ. In 1982, John became President and Russ took over as Vice President. Both the retail and wholesale divisions continued to grow and expand.
Retail stores could be found throughout Maine, from Fort Kent to Kennebunk, and in Lincoln, New Hampshire. They operated under the Farrington's and Miller's names. In many of the stores, they leased and managed departments and did not own the entire store.
The first store in Brewer was in the North Brewer Shopping Center. The retail stores carried clothing, footwear, general merchandise, and housewares. They became known for great values with special purchases and closeouts often featured on their racks. Paul Farrington and Jim McKay were essential members of the management team during the 1980s, assisting with advertising and buying.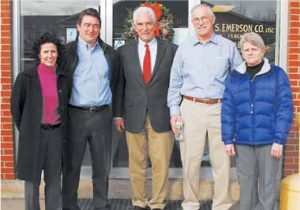 The 1990s saw a significant change in the retail landscape, with big box stores moving into Maine and many small retailers closing. Miller's parent company, W.S. Emerson, shifted its operation into wholesaling custom apparel, screen printing, and embroidery services. Many of their retail outlets were closed, including Miller's Department Store on South Main Street in Brewer in 2004.
At that time, the workwear and footwear departments were consolidated to a new store within the W.S. Emerson factory on Acme Road. The name became Miller's Workshop. In 2012, John Vickery, Jr., took over as President of W.S. Emerson, with his wife, Betsy, and Uncle Russ Vickery, assisting with the management duties of W.S. Emerson and Miller's Workshop.
MILLER'S WORKSHOP TODAY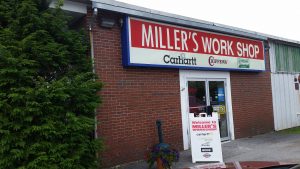 Miller's Workshop has become known as the go-to retailer for Carhartt workwear in eastern Maine, along with offering a large selection of brand name work boots and other footwear. Quality brands, customer service, and great values have earned Miller's a loyal, repeat clientele.
Many local businesses and municipalities send employees to Miller's for their "official" work clothing. The unique association with W.S. Emerson gives businesses the opportunity to have workwear branded with company logos, all under one roof. Miller's Workshop can outfit you from head to toe for any weather conditions.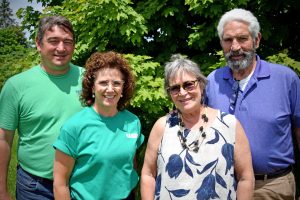 The Vickery family now employs more than 40 full-time employees between Miller's Workshop and W.S. Emerson. Many have been with the company for years. They are grateful for the dedication of their employees and their contributions to the company's success.
They believe firmly in supporting the local community, schools, and other locally-owned, family-operated businesses. Their mantra is, "buy local, shop local!"